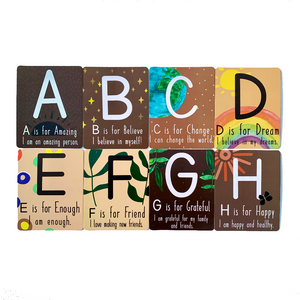 These 26 alphabet affirmation cards will help your child develop a healthy sense of self, as well as, a positive mental, social, and emotional mindset.
Each card is beautifully illustrated to mirror different skin tones.
Cards are 4in x 5in' in size. There are 26 cards with different designs and 1 instruction card.